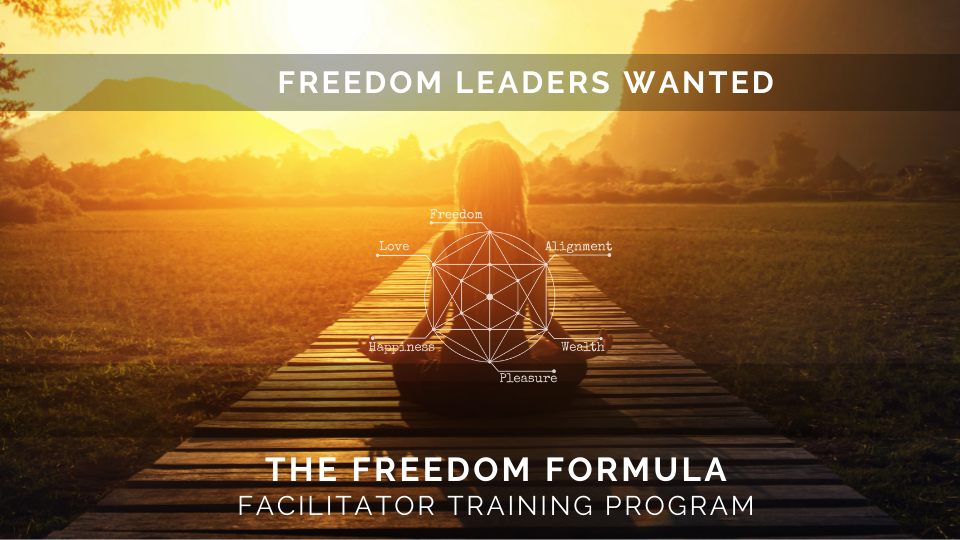 This is the beginning of a life changing journey
A few things I want you to know …
1. If your intent is to enroll for your own growth and to use the tools for personal use (not as a coach or facilitator) then select the Personal Track. The Personal Track fee is 3333$ annually or 1111$ every 3 months.
2. If your intent is to enroll to become a certified facilitator with access to business building calls and certification process (you are a coach/facilitator or want to become one) then select the Facilitator Track. The membership fee is 4444$ annually or 1666$ every 3 months. 
3. There are no commitments and you can easily cancel your account anytime under your account settings. Those who complete certification and have received their certificate do not lose their credentials if memberships are cancelled.
4. The membership platform is hosted by Teachable (recordings and payment processing) and Mighty Networks (community website). These are both safe, secure, and easy to use websites.
5. Once you join, you'll get immediate access to the teachable platform which includes all the content as well as a getting started guide for accessing the community portal where you can engage and interact with myself and all of our members.
6. If at any time you have any questions or get stuck, email our team or use the support resource in the community portal.
7. I want this process to be risk and worry free, so I'll remind you once again that if you're not fully satisfied, let us know before 30 days and we can fully cancel and refund your  membership.
If you still have questions or want to chat to make sure this program is the right fit for you, send me a message using the videoask at the top of this page and request a 15 minute Zoom call! I'll gladly have a short chat and answer any questions you may have.
Personal Track Enrollment
(I'm doing this for me)
Option 1 – I like to pay yearly (and save a bit of money)
Option 2 – I like to pay quarterly (every 3 months)
Facilitator Track Enrollment
(I also want to be certified and work with others)
Option 1 – I like to pay yearly (and save a bit of money)
Option 2 – I like to pay quarterly (every 3 months)
*No commitment required, both membership options can be canceled anytime and include 30 day money back guarantee.